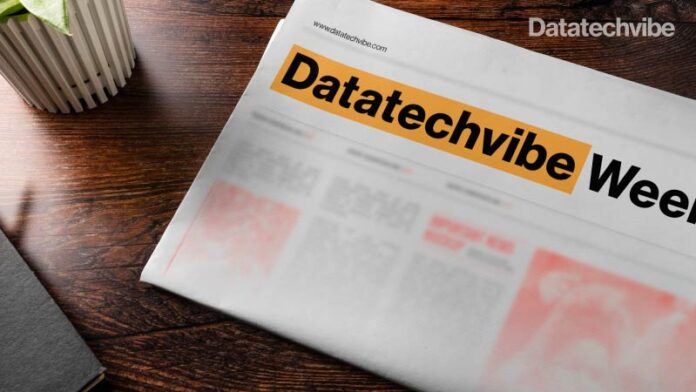 In case you missed it, here's a glimpse of the top headlines in the data and technology landscape. The selected news provides a snapshot of the evolving consumer terrain, showcasing how technology is being optimised to address growing challenges and highlighting significant drivers of data and technology trends.
Cisco, Nutanix Join Forces for Hybrid Multi-cloud Transformation
IT organisations face significant operational hurdles and urgent sustainability and security concerns due to increasing multi-cloud complexity. This new partnership answers these challenges by simplifying and accelerating the delivery of infrastructure and applications globally through best-in-class cloud operating models, unparalleled flexibility, and automated resiliency with industry-leading customer support.
Namecoach Introduces AI Pronunciation to Microsoft Outlook
Namecoach, the technology company solving name mispronunciation in critical settings, announced that its latest product update is now available. Namecoach's groundbreaking features capitalise on powerful AI technologies to provide novel and engaging pronunciation experiences that empower users to communicate more thoughtfully, accurately, and inclusively.
Rockwell Automation Launches Saudi Digital Hub
Rockwell Automation, Inc. announced the opening its Digital Center of Excellence (CoE) in Al-Khobar, Saudi Arabia, strengthening its commitment to the Kingdom and developing the local economy and workforce. The CoE will support government and local companies, large and small, to upskill their operations, which ties in with the Saudi 2030 Vision of enhanced economic growth, technical progress and sustainability.
Snap Inc. Introduces Youth Online Safety Measures
Snap Inc. has unveiled a suite of new safeguards to further protect 13-to-17-year-old Snapchatters against potential online harms. These safeguards are designed to protect youth from being contacted by people they may not know in real life, provide a more age-appropriate viewing experience on Snapchat's content platforms, and enable Snap to more effectively remove accounts that may be trying to market and promote age-inappropriate content through a new strike system and new detection technologies. 
Torii Unveils AI-powered Next-gen SaaS Management
Torii, the SaaS Management pioneer, announced the launch of its next-generation SaaS Management Platform (SMP), featuring a series of product releases that set a new standard for innovation and extensibility in SMPs. The only SMP powered by generative AI, Torii's enhanced platform equips bandwidth-strapped IT teams to automate time-consuming tasks, cut SaaS spending, and power quicker, actionable insights.