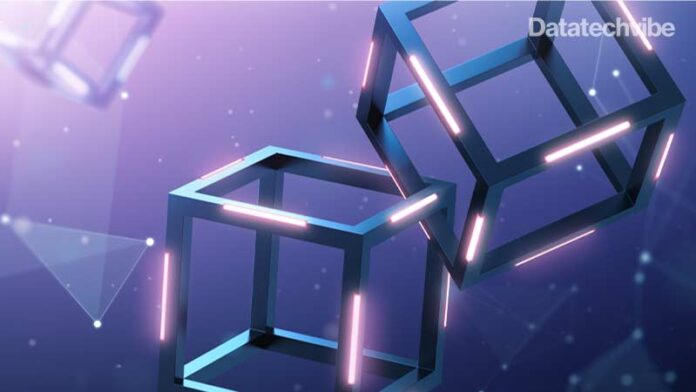 With the increasing adoption in blockchain technology in the middle east, we take a look at top experts and influencers in this space
From being a Bitcoin platform, blockchain technology has come a long way to emerge as an innovative backbone technology, adding value to businesses across sectors. It is a key component of Industry 4.0.
The Middle East has become an active user of blockchain technology across use cases. The cryptocurrency exchange Binance was recently granted licence to operate as a crypto asset service provider in Bahrain and has set up shop in the UAE, strengthening its foothold in the Middle East. Kraken received its licence to operate a regulated virtual asset exchange platform to service the needs of the MENA region.
Dubai Blockchain Centre, a strategic partner to Dubai Future Foundation, plans to create a metaverse for the government task force to develop and oversee the digital economy policies in the region. The Dubai Multi Commodities Centre (DMCC) is also promising zero taxes and easy visa access in a bid to encourage crypto-related projects.
Moreover, Crypto Oasis, the expansive ecosystem of blockchain-related organisations initiated out of the UAE, is growing at a remarkable rate. The benchmark of 1,000 blockchain organisations in the ecosystem, which had been the original expectation for the end of 2022, has already been achieved before time.
Living in a world where cryptocurrency can be withdrawn from over 10,000 ATMs in the form of cash and NFTs continue to turn heads in the business and technology industry, we need tech leaders to guide the future of blockchain in the Middle East. Here are our top picks.
Abdulaziz Almuhaisin
Abdulaziz Almuhaisin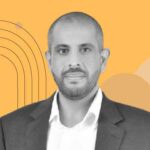 is the Head of blockchain solutions at Aramco. A blockchain developer and IT project manager with over 8000 hours of project management experience, he has over ten years of experience in system development and application security. Almuhaisin worked in Aramco's blockchain digital transformation track to adopt the technology and led related projects. He pursued his education at King Fahd University of Petroleum & Minerals and he holds a blockchain nano degree issued by Udacity.
Ismail Issa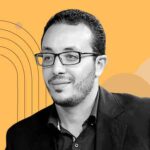 Award-winning technology and digital transformation consultant with over 15 years of experience leading technology teams in the space of crypto, Ismail Issa is the Head of Blockchain at ISS (Software Hive). He is also an executive partner of Curated NFT Ecosystem. Issa consults and reviews crypto projects across different fundraising and technology review/assessment phases. He pursued his education in Radical Innovation at the Massachusetts Institute of Technology.
Marwan Alzarouni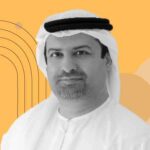 A crypto pioneer, Marwan Alzarouni founded the region's first crypto over-the-counter desk with the establishment of his company OTC Supply DMCC. With extensive experience in information security management, network security and computer forensics, and cryptocurrency, he is the CEO of Dubai's Blockchain Centre and the owner and CEO of Foresee Payment Services. Alzarouni has written several academic papers and held positions in non-profit information technology, blockchain, and security organisations. He studied Information Security & Intelligence at Edith Cowan University.
Mati Greenspan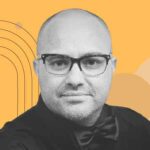 Specialising in the crypto-asset markets, Mati Greenspan is a licensed portfolio manager by CySEC and the founder and CEO of Quantum Economics. Previously, he worked as a senior market analyst at eToro, a social trading platform. Being involved in the financial market throughout his career, he also co-authored a book, The Complete Guide to Fintech and Investing. He is an advisor to several startups, including LunarCRUSH, Electroneum, Luno Global, and the 1inch network.
Mohammed Ramadani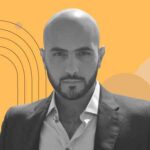 An entrepreneur, investor, and advisor with expertise in blockchain, strategy, emerging technologies, and scalability, Mohammed Ramadani is the co-founder and managing director of ChainVisory, a full-stack blockchain consulting firm. He is also the Head of Foresight and Innovation at NuqtahNFT. Ramadani began his career as a blockchain investor and board member of the HG Partners Investment Syndicate in 2017. Additionally, he co-founded Nomuo, a Saudi-based educational technology firm and The Black Elephant Construction. Ramadani graduated from Said Business School, University of Oxford, and John F Kennedy University.
Ola Doudin
Ola Doudin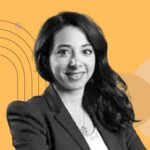 bought her first Bitcoin in 2013 and has been intrigued by the technology. A year later, she founded the Dubai-based startup BitOasis, an online wallet and exchange available across the Middle East, North Africa, and Asia. The first to use multi-signature technology to protect your digital assets, Doudin is currently the Co-Founder & CEO at BitOasis. Previously, she was an IT risk advisor at Ernst & Young and mentoring tech startups. She holds an Electronics and Communication Engineering degree from the University of Birmingham.
Pavel Durov
Pavel Durov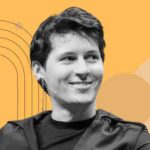 is the founder and owner of messaging app Telegram, which allows users to send cryptocurrency through Telegram Open Network (TON) technology. Durov moved his company to Dubai in 2017 and launched the Gram cryptocurrency and TON, raising over $1.5 billion. Interestingly, he is known to be the Russian Zuckerberg as he created Vkontakte, Russia's social network, at 22.
Pekka Kelkka
Pekka Kelkka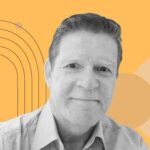 is a blockchain business consultant, a crypto trader, and the owner of True Advantage Consulting. He has developed state-of-art processes combining blockchain business consultancy and digital marketing to plan and execute successful blockchain business. He offers consultancy packages to companies to understand blockchain business opportunities. Kelkka established his first internet company in 1994, providing solutions and services to brands such as IBM, HP, Oracle, Netscape, and Nokia. He holds a master's in Arts & Science from the University of Eastern Finland.
Randa Al Rifai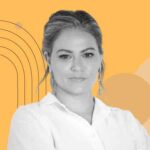 One of the first women to take a leading role in the blockchain industry in 2016, Randa Al Rifai is popularly called the Queen of Bitcoin by the Blockchain community members in the Middle East. A cryptocurrency expert with a focus on compliance, AML, and data protection, she also has extensive experience in various banking positions since 2008. Her banking experience includes. Al Rifai founded the first community of Bitcoin & Blockchain in Beirut and is currently providing consultancy and advisory on blockchain business models. She holds a Master of Science in Blockchain and Digital Currency from the University of Nicosia and several other blockchain technology certifications.
Vinny Lingham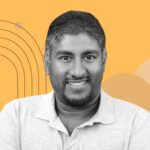 An investor aka shark of the show Shark Tank South Africa, Vinny Lingham is the co-founder and executive chairman of Civic Technologies, which focuses on real-world applications of blockchain technology. With expertise in cryptocurrencies and tokens, he has also been a general partner of Multicoin Capital for the last seven years. A technology entrepreneur, Lingham also co-founded Newton Partners, which focuses on early-stage tech startups in South Africa. More recently, Lingham co-founded Waitroom, a short-form video platform. Lingham pursued his education at the University of South Africa, University of Cape Town, and Harvard Business School Executive Education.
If you liked reading this, you might like our other stories
What's Turbocharging Intelligent AI Systems? 
Data Professionals To Watch In Saudi Arabia